With bright, sunny weather and longer days, summer is the perfect time to show off your skin's naturally gorgeous glow. But what does it really mean to have 'glowing' skin? And what vitamins or foods can help your skin stay hydrated and nourished?
In this complete skincare guide, we'll explain what makes your skin glow and which habits to stick to (and which to avoid!) for glowing summery skin.
What Does It Mean To Have Glowing Skin?
Glowing skin is about more than just looking good; it's a reflection of overall skin health and wellbeing.
So, when we talk about having glowing skin, we're not referring to a temporary shine achieved through makeup or just-applied skincare products. True glowing skin exudes a natural radiance that comes from within. It's the kind of skin that makes you feel confident and beautiful, without a drop of makeup.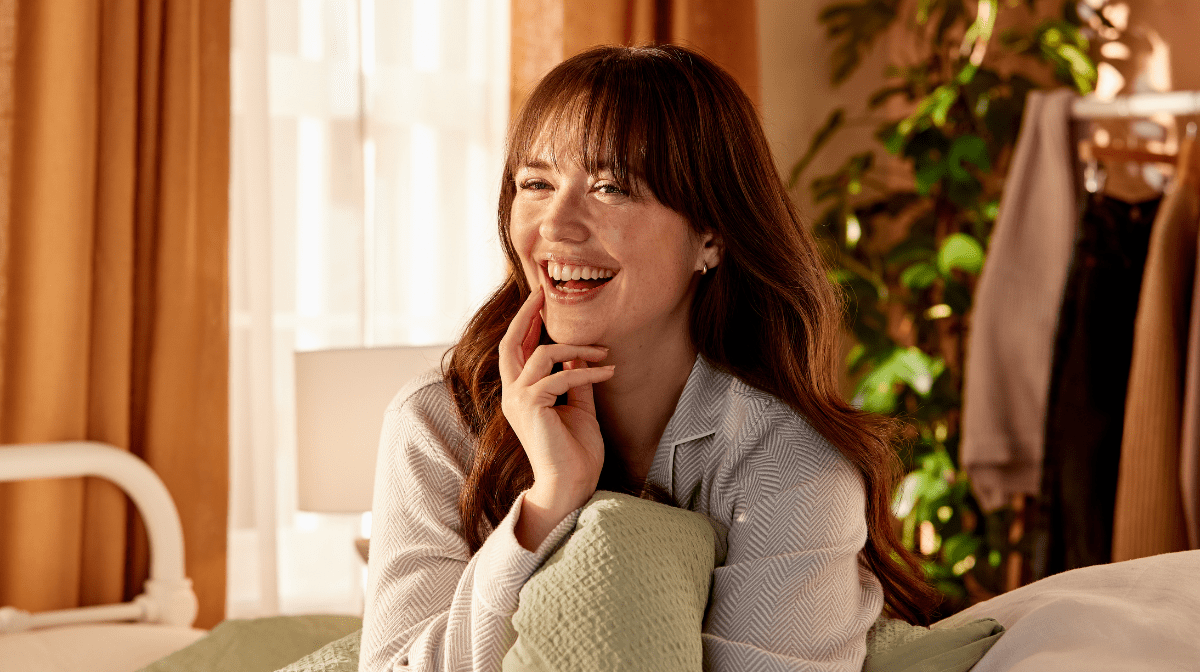 Characteristics of healthy, glowing skin
Radiance from within that reflects the skin's overall health and vitality, as part of a well-balanced and nourished body.
Smooth and even texture free from roughness or inflammation
Hydrated and supple rather than dry, flaky or fragile
Feels firm and bounces back when you touch it – indicating good levels of moisture and collagen
A healthy complexion without pronounced redness, discoloration, or persistent blemishes.
Glowing skin is a reflection of overall skin health, encompassing proper hydration, nourishment, and a well-maintained complexion. Achieving glowing skin is not just about using the right products but also maintaining a balanced lifestyle, including a healthy diet, regular exercise, and sufficient rest.