Our bestselling gummy range is expanding! These three new supplements are a tasty way to boost your daily routine. Here's everything you need to know.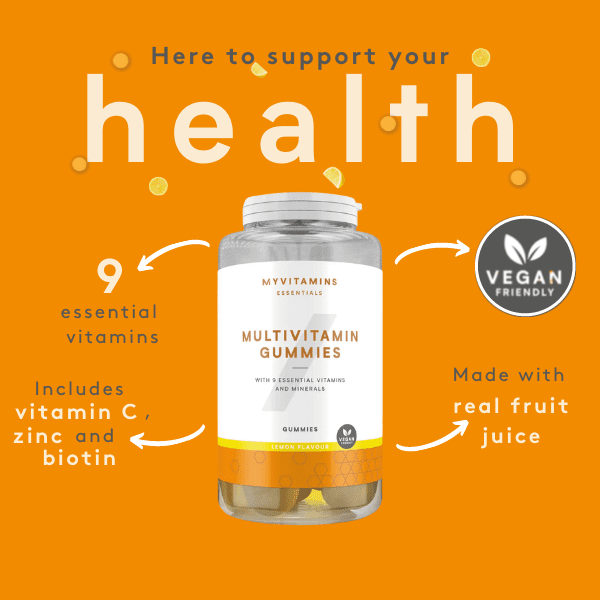 For a plant-based source of nine essential nutrients, try our Vegan Multivitamin Gummies. These Lemon flavour treats contain vitamin C to support immune health, (1) iodine to maintain cognitive function (2) and vitamin D3 to promote healthy bones. 3  
These gummies also contain biotin and zinc – two important nutrients that are most commonly found in animal products. This vegan-friendly formulation is a great way to support your levels of essential nutrients that may be missing from your diet.