Sometimes, increasing your vitamin intake can feel like a chore. For a delicious way to support your daily routine, try our brand-new gummy range. We're launching four new gummies, each expertly designed to boost your everyday wellbeing.  
Here's everything you need to know about these tasty new supplements.  
Gut Gummies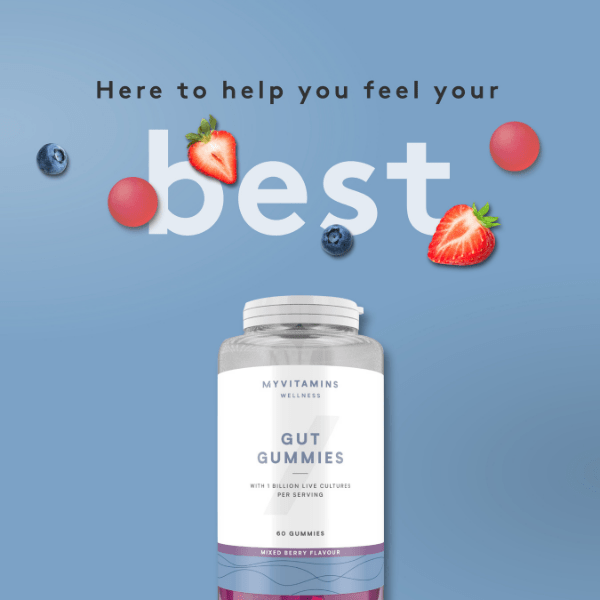 The gut is a complex part of the body which plays a part in our immune health, brain function and sleep. According to the NHS, around 4 in 10 people suffer from digestion problems including bloating, heartburn and more, (1) so gut health is something we should all be clued up on. 
Myvitamins Gut Gummies are expertly formulated with over 1 billion B. Coagulans, live cultures which produce enzymes to promote excretion and digestion. (2) We've also added vitamin C to support immune health, (3) maintain cognitive function (4) and reduce feelings of tiredness and fatigue. (5) Not only do these gummies come in a delicious Blueberry flavour, they're also low in calories and fat, making them a must-have addition to your daily routine.  
Shop yours here: