From recycling our pill pots to offsetting our plastic footprint, Myvitamins is constantly working to eliminate waste. Here's everything you need to know about our plastic reduction initiatives.
Our Pill Pots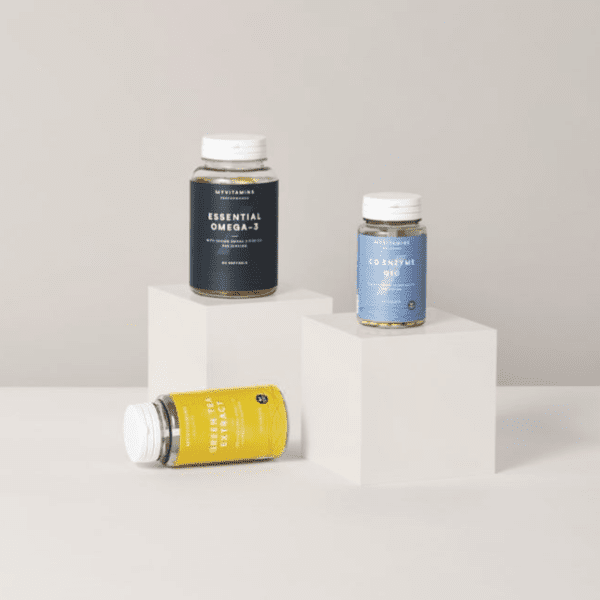 As our most common form of packaging, it's really important to us that our pill pots are sustainably produced. 
Our pots are 100% recyclable in the UK at curbside and they're currently made from 50% PCR (post-consumer resin.) PCR comes from plastic that has been discarded and recycled for use in the production of new plastic. There are several benefits to using this material, including:  
PCR reduces virgin plastic production and consumption. 

 

PCR reuses recovered plastics including single-use items. 

 

PCR can be recycled again for manufacturing. 

 

PCR plastics don't require any further depletion of fossil fuels. 

 
But what about the other parts of our packaging?  
Our Shot Bottles
Our bottle lids and shot bottles are made from PP plastic and are recycle-ready. You'll need to check your local centre before recycling as not all UK waste facilities can sort these. 
Our Pouches 
Our pouches, sachets, stick packs and sprays are made of mixed recyclable materials. Although you currently can't recycle these at home, you can send these back to us through our Recycle:Me scheme and we'll do the rest. Find out more out this initiative here. 
Our Labels 
Whilst to recycle our pill pots you currently need to remove the label; we've been refining our labelling process to make it more sustainable. This includes our label backing.
Normally, the carrier paper on the back of labels is coated with glassin and ends up in landfill after use. In 2020, we partnered with a recycling plant to remove this coating and ensure they're disposed of correctly. We've recycled 90 tonnes of label backing so far.  
A Sustainable Future 
We've made huge sustainability steps this year, but we want to do more. By 2023, we've pledged that all of our packaging will be 100% recyclable or reusable. Our long term goal is for all of our pill pots to have 100% PCR content. 
Recycle:Me 

We want to make our recycling process even easier. That's why we've launched our Recycle:Me scheme, in partnership with our parent company initiative, THG ECO. 
Through Recycle:Me, you can send back your plastic 'empties' for free and we'll recycle them for you. We'll even take pill pots from other brands. Once collected, we work with our recycling partner Stormboard, to transform your pots into recycled boards for social projects including refugee shelters and children's playgrounds.  
Learn more about the Recycle:Me process in our blog: 
Plastic Neutrality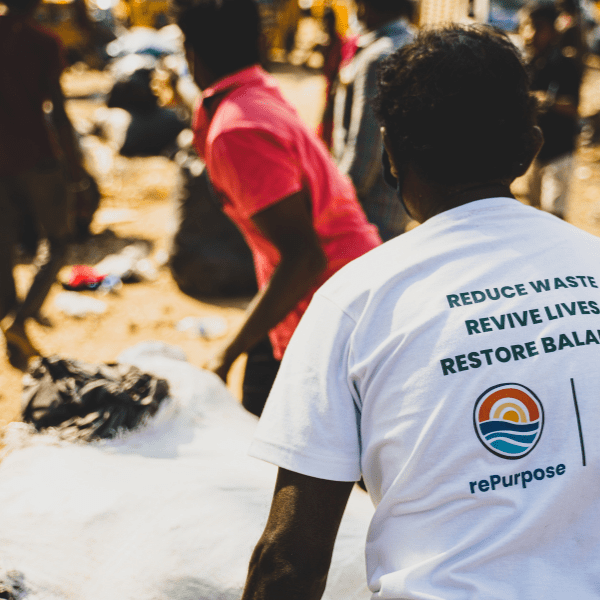 Along with managing our recycling process, we also want use our profits to support communities globally.  
We're one of the first businesses to become Plastic Neutral. We're working with charity rePurpose to offset our plastic footprint, funding initiatives to remove plastic waste. For every product we sell, we donate a percentage to our rePurpose partnership project, a new waste management infrastructure in Chennai.
Our partnership with rePurpose will create a new waste management system, which will enable the focused collection of low value, plastic waste. This project will lead to job creation in the waste collection ecosystem, as well as increased income levels for workers. The removal of waste will also benefit the marine life in the region.
To find out more about our partnership with rePurpose, take a look at our blog:
Here at Myvitamins, we want to make sustainability simple, and this includes our plastic waste. We're working hard make our products 100% recyclable and are using our partnerships to support communities across the globe. Find out more about our other sustainability commitments, here.