Collagen is a key beauty ingredient which has grown in popularity over the last decade. Collagen now regularly features in supplements, creams and powders. But which form of this protein is the best and how do they work? Here's your complete guide to all things collagen. 
What Is Collagen?
Collagen is a protein which helps to form our skin, bones, cartilage and more. The collagen in our skin provides it with structure, helping it to remain plump and firm.  
There are 16 different types of collagen, each with a different function in the body. To find out more, take a look at our blog post:  
Why Should You Take Collagen?
From the age of 25, our natural collagen levels begin to decrease. Since the priority of our collagen stores is given to vital parts of the body like muscles and cartilage, the amount in our skin can reduce first. This is what causes the visible signs of ageing including fine lines and wrinkles.  
Taking collagen on a regular basis can help to repair and restore your natural collagen levels from within. Research shows that oral collagen supplementation over 8 weeks supports the collagen density in the dermis and significantly increases skin hydration. 1 
How To Take Your Collagen Supplements: Your Questions Answered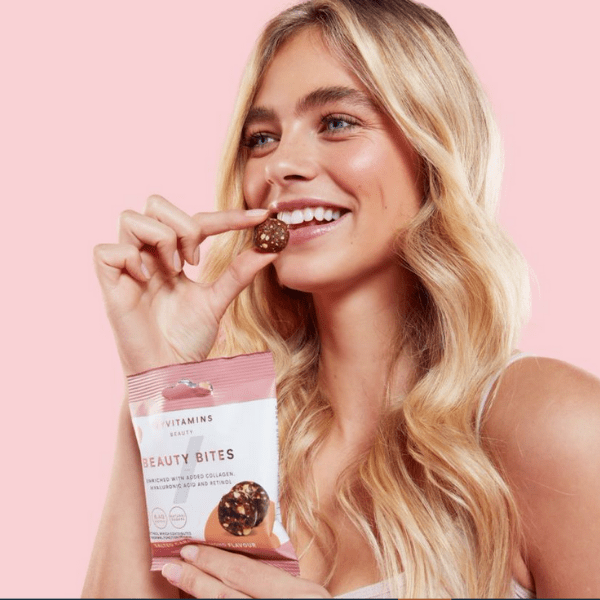 Here are our most frequently asked questions on collagen supplements and how they can help your general wellbeing.  
How Long Does It Take To See The Benefits Of Collagen Supplements? 
Inside your body, our supplements will work straight away to boost your body's collagen levels. Some studies have seen visible results on skin and hair from as little as 4 weeks, (1) but this will vary from person to person. The longer and more consistently you take your collagen products, more more you'll see results. 
When Is The Best Time To Take Collagen? 
It doesn't matter when you take your collagen supplement. It will work to top up your collagen levels at any time of the day.  
Evidence is emerging, but not conclusive, on an optimal time of the day for supplementation. We recommend taking collagen whenever it fits best into your daily routine!  
What Is Hydrolysed Collagen? 
Hydrolysed collagen, also known as collagen peptides, is collagen that's been broken down into smaller molecules. This increases the bioavailability of each particle, allowing our bodies to absorb it quicker. All of our supplements contain hydrolysed collagen.  
Can I Take Too Much Collagen? 
There are no official recommended intakes of collagen, as it's a natural protein made in the body. We advise that you follow the suggested use information on the pack. If you're thinking of taking more collagen on a regular basis, consult your GP.   
Can You Get Collagen From Food? 
Collagen can be found in small amounts in foods, including bone broth, which is essentially cooked collagen. Pure collagen is very difficult to source in our diets.  
Can Collagen Supplements Help My Joints? 
Commonly found in cartilage, collagen is a tough tissue which covers our joints and lets our bones move against one another easily.  
Recent studies show that using a collagen supplement may help to improve osteoarthritis symptoms and reduce general joint discomfort. 2 
Which Collagen Supplement Is Best For Me?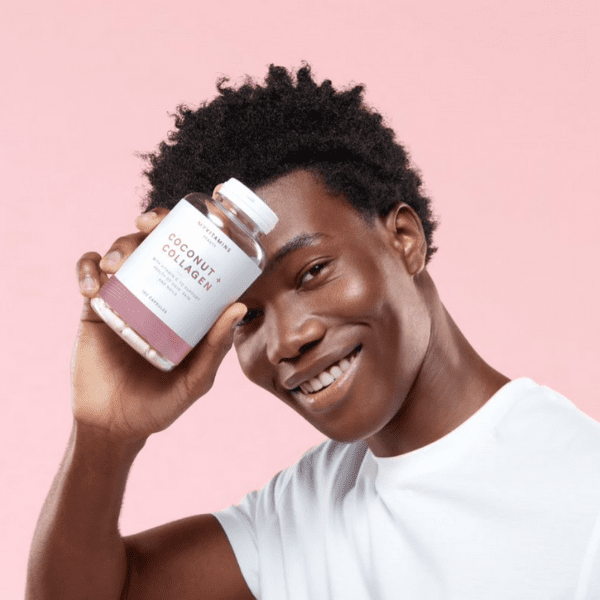 All of our collagen products are great for boosting your natural levels of this protein. They all have varying sources of collagen as well as added ingredients to support your skin further. Here are some of our bestsellers: 
Coconut & Collagen: These capsules contain 500mg of Type 1 collagen, with an added boost of vitamin C to maintain collagen function (2) and 

support 

immune health. (3) This expert blend also contains coconut oil, a natural source of medium triglycerides, which provides all the benefits of essential fatty acids.