Product Overview
Because we know that exercise can put extra stress on our body, we developed a female-centred blend to combine all of the fundamental nutrients you need to stay fighting fit while you sweat it out.
Our innovative blend is the simplest addition to your routine to power through those workouts. (1)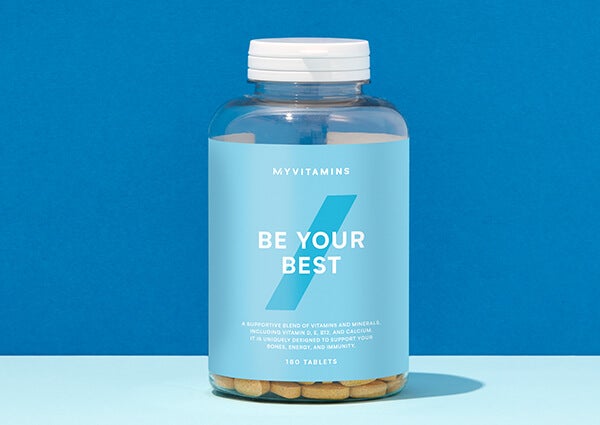 Key Formulation
B Vitamins – to promote energy levels (1) 
Chromium – to support your metabolism (3) 
Calcium – to maintain healthy bones (4)
Vitamin D – to support your immune system (5)
1 Vitamin B12 contributes to normal energy-yielding metabolism and reduction of fatigue 
2 Vitamin C, E, and copper contribute to the protection of cells from oxidative stress
3 Chromium contributes to normal macronutrient metabolism
4 Vitamin K and Calcium contributed to the maintenance of normal bones and cartilage  
5 Vitamin D contributes to the normal function of the immune system
Add to basket
Read More On Our Blog
Keep up to date with the latest scientific research in health and nutrition, along with awesome recipe and exercise tips from the myvitamins nutritionists with our exclusive health hub.