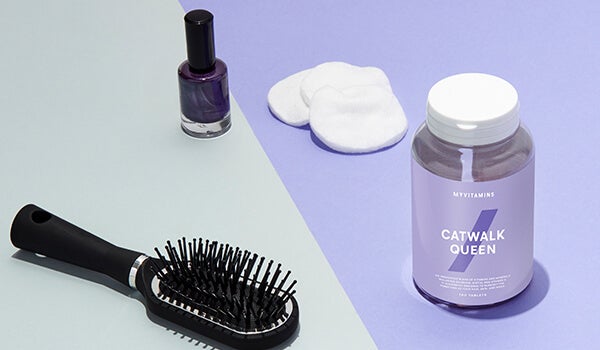 Product Overview
Because we know that the condition of our hair, skin, and nails can suffer when we don't get enough nutrients, we developed a beauty blend to combines all of the fundamental nutrients you need to feel catwalk ready.
Our innovative blend is the simplest addition to your beauty regime to harness your beauty from within. It contains a unique blend of 12 ingredients, including vitamins, minerals, and natural extracts.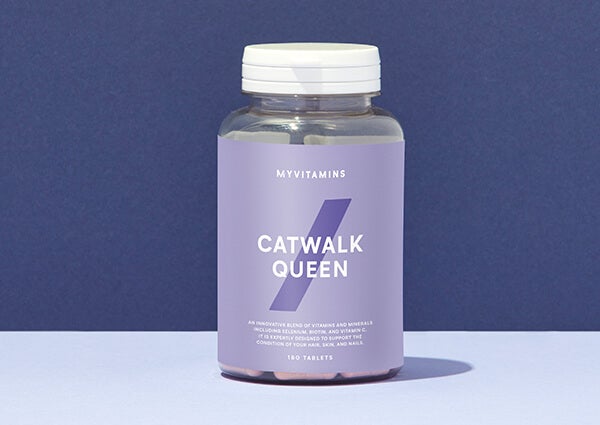 Key Formulation
Biotin – to promote the condition of your hair (1) 
Selenium – to help maintain healthy hair and nails (1)
Vitamin C – to promote collagen formation essential for skin elasticity (2)
Zinc – to promote healthy hair and protect against oxidative damage (3) 
1 Zinc, biotin, and selenium contribute to the maintenance of normal hair, skin, and nails
2 Vitamin C contributes to normal collagen formation for the normal function of skin
3 Zinc and vitamin C contribute to the protection of cells from oxidative stress
Add to basket
Read More On Our Blog
Keep up to date with the latest scientific research in health and nutrition, along with awesome recipe and exercise tips from the myvitamins nutritionists with our exclusive health hub.