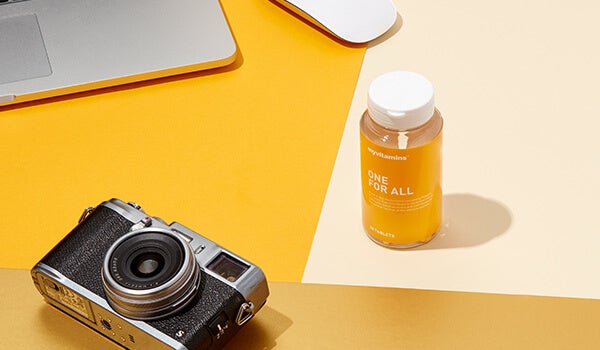 Product Overview
When you feel like you're not lacking in nutrients, then you probably are. So we developed a complete blend that combines all of the most essential vitamins to keep your body feeling happy and healthy. 
Our essential blend has got it all, with 7 essential vitamins, including vitamin A, C, D, & E, and more. It's an easy addition to your daily routine that helps to make your health and wellness simple.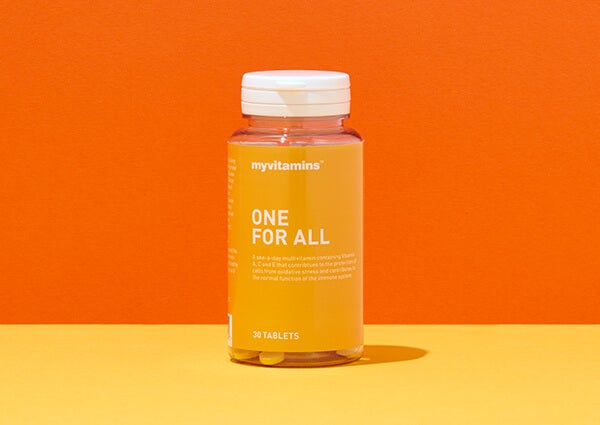 Key Formulation
Vitamin D – to maintain healthy bones and immune system (1)
Vitamin E – to protect against oxidative stress (2)
Thiamine – to promote energy levels (3)
Vitamin C – to support collagen formation (4) 
1 Vitamin D contribute to the normal function of the immune system and maintenance of normal bones
2 Vitamin C and E contribute to the protection of cells from oxidative stress
3 Thiamine contributes to normal psychological function and normal energy-yielding metabolism
4 Vitamin C contributes to normal collagen formation for the normal function of skin
Add to basket
The Health Hub...
Keep up to date with the latest scientific research in health and nutrition, along with awesome recipe and exercise tips from the myvitamins nutritionists with our exclusive health hub.