Your Summer Essentials
Suitcase, check. Suncream, check. Vaycay Vits, check.

It's our exclusive limited edition box for Summer, created to help you look and feel good on the inside and out. Grab yours before it's gone!
Shop Summer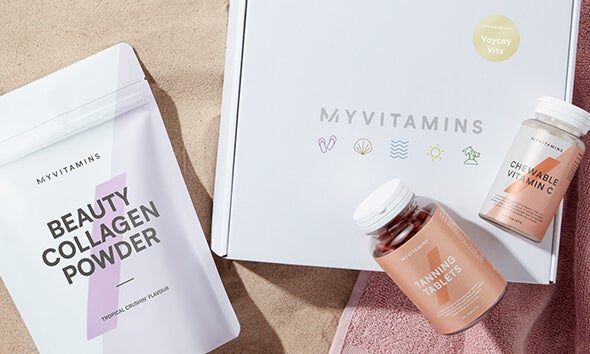 What's inside the box?


Vitamin C Tablets are an essential to help support your overall health and wellbeing. Plus, they help to keep you feeling energised.
Tanning Tablets are an all-in-one capsule designed to help maintain and protect your hair and skin whilst out in the sun.
Beauty Collagen Powder is a delicious powdered blend of hydrolysed collagen, biotin, riboflavin and vitamin c, which is designed to support the health of your hair, skin and nails.
Shop Vaycay Vits