A gut-friendly blend of vitamins and popular herbal extracts, our Beauty Elixir is a tasty new addition to our drinks range. Here's everything you need to know.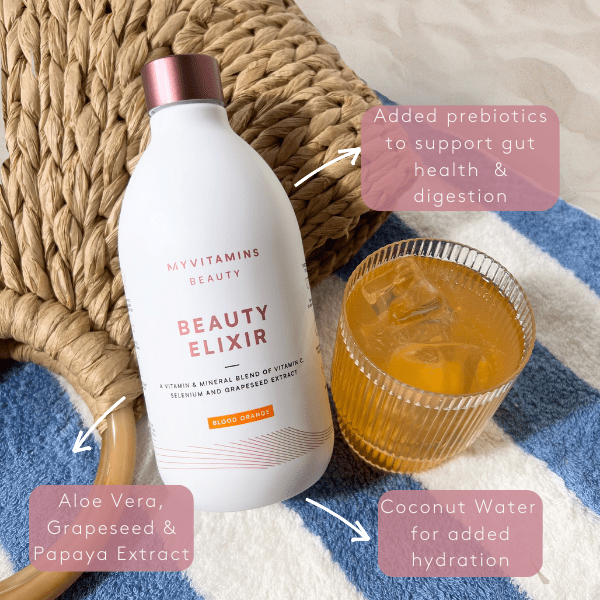 What Is Myvitamins Beauty Elixir?
Our Beauty Elixir is a Blood Orange flavour concentrated drink, designed to be added to water for a refreshing source of nutrients. This vegan-friendly blend is enriched with vitamin C, prebiotics and natural extracts.
Try it for yourself here: