We've asked qualified Nutritionist Rachel Greene for her guide to naturally supporting anxiety. Read on for everything you need to know.
Our Anxiety Tips
The NHS defines anxiety as 'a feeling of unease, such as worry or fear, that can be mild or severe'. Temporary periods of anxiety are normal during times of stress, but for some people, anxiety can be a constant pressure that affects their daily life. In fact, studies show that 1 in 6 people in the UK currently suffer from depression or anxiety.  
There are a variety of ways we can improve our mental health naturally, so why not try one of the following ideas? 
1. Yoga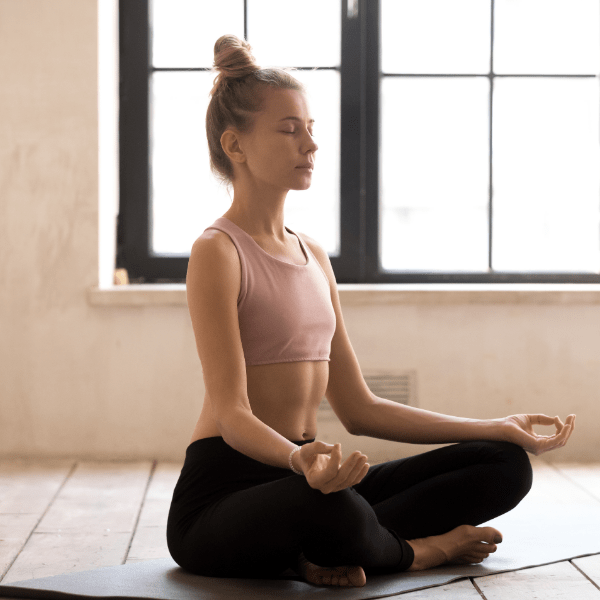 We've all heard that yoga is excellent for a range of conditions, from stress to chronic fatigue. Yoga trumps its exercise counterparts due to the focus on controlling the breath ('pranayama'), which is a key part of managing anxiety.  Breathwork is a common theme throughout all types of yoga. If slower exercise isn't your thing, you might prefer a higher energy vinyasa flow or hot yoga class.
Practising yoga just twice a week can improve overall wellbeing and fitness, and reduce stress. You should be able to find yoga classes at most local gyms. If you prefer to work out at home, there is a whole host of online resources to guide your practice. 
Find out more about yoga in our blog post.
2. Vitamin D
Our body makes vitamin D when exposed to sunlight, and current UK guidelines are that the majority of people should supplement during the autumn and winter months when sunshine is limited.
Vitamin D plays an important role in immunity and is also associated with the regulation of the 'happy hormone' serotonin. Vitamin D supplements can increase serotonin levels in the brain. Low levels of this essential vitamin can promote increased symptoms of stress.